Slide1
"A Scout is never taken by surprise; he knows exactly what to do when anything unexpected happens."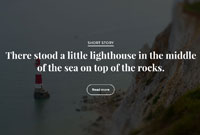 Slide2
"Life is about grabbing opportunities. The prizes don't always go to the biggest, the best and the strongest – they go to those who persevere."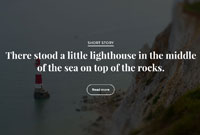 Slide3
"So much of who we are as an adult is formed when we are kids, what Scouting says to people is: it's okay to go for it in life."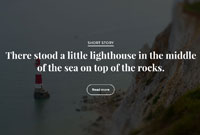 FAQs
We've worked to make sure our website is informative. If you still have a question that you'd like answered, take a look at our frequently asked questions below.
Is there a warden onsite all the time?
We have a part time paid warden at certain times assisted by our service team. This is not a 24 hr Service, so please check with the warden on how to contact him when he's not on site.
Is there a reception area? No. Please report to the Warden on arrival.
Where are the parking spaces onsite? We have plenty of parking spaces on our main car park. There is restricted parking at Windy House and Uttoxeter camping site areas. We ask that visitors don't park on any grass.
What are the fire regulations? We would appreciate the co-operation of all campers in helping to reduce the risk of fire. So that means camp fires may only be lit on prepared sites and no new fireplaces used without permission. Smoking is strictly forbidden except on cleared sites. And when you've finished with your fire, please make sure it's completely out and not left smouldering.
Can we collect wood for a camp fire? We ask visitors not to remove any bark or wood from our trees. If you need some wood, speak to the warden or one of his staff and they'll be happy to help.
What do we do with rubbish and litter? We want to do all we can to protect our natural surroundings and the wildlife onsite. You can help us do this by putting any rubbish in black bin liners and leaving it in the large green bins by the garage block.
Where is the nearest petrol station? There is a petrol station in Wetley Rocks on the A520.
Where are the nearest shops? The garage in Wetley Rocks has a small shop. The nearest supermarkets are located in Cheadle and Leek.
Where is the nearest hospital? The Royal Stoke in Stoke-on-Trent is the nearest medical facility with full accident and emergency services.
Are dogs allowed? If you would like to bring a dog onsite, please talk to our warden first.
If we haven't managed to answer your question here, please speak to the warden or contact us.