Slide1
"A Scout is never taken by surprise; he knows exactly what to do when anything unexpected happens."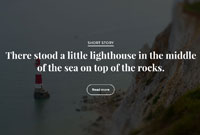 Slide2
"Life is about grabbing opportunities. The prizes don't always go to the biggest, the best and the strongest – they go to those who persevere."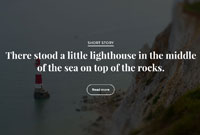 Slide3
"So much of who we are as an adult is formed when we are kids, what Scouting says to people is: it's okay to go for it in life."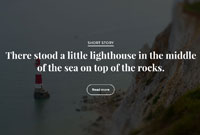 Accommodation
Enjoy practical indoor accommodation and great camping facilities at our camp.
All our buildings have fully equipped kitchens with crockery, cutlery, pots and pans etc.
Practical purpose-built buildings
The Gibson Building is a two storey, centrally-heated building with a kitchen and dining area on the ground floor. The three rooms on the first floor provide sleeping accommodation for up to 38 people. On the ground floor, there is an en suite bedroom with 2 beds suitable for disabled visitors. In wet weather, the dining room can double as an activity room.
3 bedrooms sleeping 10, 6 and 22.
The Clifton Building is a centrally-heated single storey building. Suitable for smaller groups, it includes a kitchen, an activity/dining room and 3 bedrooms with accommodation for up to 16 people.
3 bedrooms sleeping 6, 6 and 4.
The Pointon Cabin is a single storey, wooden constructed building with a kitchen and large activity/dining area. 24 visitors can be accommodated here in four bedrooms. Extra persons can also be accommodated, however, they would have to use carry mats and sleep in the main room on the floor. Heating is provided by an air to air heating system.
4 bedrooms sleeping 8, 8, 4 and 4.
The Gibson and Clifton buildings are located on the main car park, near to the warden's office. Toilet and shower facilities are available behind the Gibson building. Gas and electric use is included in indoor accommodation booking charges.
For Accommodation prices please click here.
Attractive Camping Areas
If you'd like a night under canvas, we have lots of choices available. Our Windy camping area is suitable for large parties of up to 150, but if you'd prefer a more compact site, you might like our Uttoxeter or Top Field areas. In addition to these camping areas, we also have plenty of other camping options available onsite.
Shower and Toilet Facilities
At the far side of the scout camp and adjacent to Pointon Cabin, campers can access a purpose-built toilet and shower facility. We also have a second toilet and shower block on the drive between the Windy House and Uttoxeter camping sites. All shower and washing facilities are free to use, with water points available throughout the camp.
Camp Fires
Visitors can enjoy a traditional camp fire circle on Windy Field, the Uttoxeter site and on the activity field behind the Gibson Building. But if you're going to enjoy a traditional camp fire, we insist you follow our fire regulations (insert link to FAQ page). We also have an open air chapel for use by visiting groups.
For Accommodation prices please click here.
The whole site can also be hired upon request. For more information on availability, speak to our Warden Contact Us
New Shop Now Open! 
Selling sweets, pop, crisps and ice creams. Camp badges and other Consall souvenirs will be available.
Scout badges are available and can be pre ordered by email or bought between 10 and 1pm on a Saturday.
The shop will be open on a Saturday and Sunday between 10 and 2 and other times by arrangement with the Warden.
We have a Food Hygiene rating of 4 stars (2018).